Slovakia has a strong tradition in all major segments of the chemical industry, including petroleum refining, production of fertilizers, rubber and plastics production. The portfolio of the products is also influenced by Slovakia's strong automotive and electronics industries.

Research and development play an important role in Slovakia. The example is the Slovak oil refinery Slovnaft which represents one of the biggest companies by turnover in the country. It also houses an R&D center employing more than 100 engineers.

SARIO constantly monitors the development in the selected industries and based on investor´s requirements can prepare tailor-made sector-specific analyses.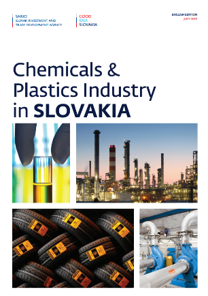 [1]

SARIO Chemical & Plastic Industry [1] (09/2021)