The Machinery & Equipment industry in Slovakia represents one of the key pillars of the Slovak economy. It has a strong historical background and maintains its stable position in the Slovak industry.
The environment of the Machinery & Engineering industry supports the division of R&D of companies. An example is the Slovak company SPINEA, which has developed a unique high-precision reduction gear to eliminate operational deficiencies of industrial robots.
SARIO constantly monitors the development in the selected industries and based on investor´s requirements can prepare tailor-made sector-specific analyses.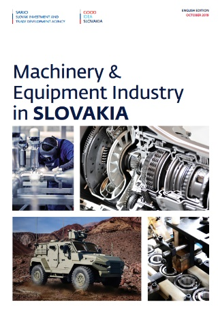 SARIO Machinery Equipment Industry
[1]
(01/2021)