Over the past two decades, Slovakia experienced dynamic growth of the Business Services Centers (BSC) industry networks. Encouraged by an increasing high–quality standard of the Slovak business environment, the number of multinational centers is expected to increase further.
The availability of a qualified labor force is a key element for Business Service Centers. Their multilingual capabilities and expertise are major factors of moving value-chain of the established BSCs towards strategic centers with higher added-value positions. Among top employers of this sector belong IBM, AT&T, DELL, Amazon, DXC Technology, etc.
SARIO constantly monitors the development in the selected industries and based on investor´s requirements can prepare tailor-made sector-specific analyses.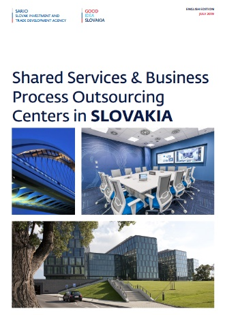 SARIO Shared Services & Business Process Outsourcing Centers
[1]
(10/2021)