Recently, Slovakia has grown to become one of the leading car producers in world, primarily thanks to the presence of three world-class automotive companies being established in Slovakia: Volkswagen Slovakia in Bratislava (since 1991), PSA Peugeot Citroën Slovakia in Trnava (since 2003) and Kia Motors Slovakia in Žilina (since 2004).

The automotive components industry in Slovakia has flourished hand in hand with the rise in automotive production. More car component makers are constantly shifting their operations to Slovakia, to the various industrial parks set up near Bratislava, Trnava, Žilina and Martin. Automotive parts production plants have increased the value of their production more than tenfold within the last decade.
Among the important activities of modern automotive industry development can be listed not only the construction of the latest automotive plants with the latest technologies, but also the first initiatives in the development of e-Mobility in Slovakia.

Research and development activities and results in the field of electric vehicles took place at Slovak universities: Technological University in Košice, Slovak Technical University in Bratislava and University of Žilina. Continually developing co-operation with Slovak universities and research centres is also of great significance.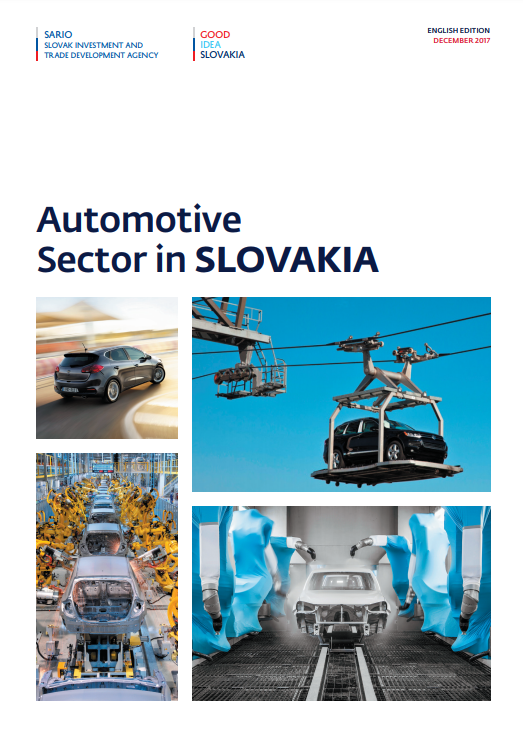 SARIO Automotive Sector in Slovakia 2018 [1]




KPMG Automotive Innovation Slovakia Survey 2014 [2]