Slovakia offers a number of comparative advantages to foreign investors in the information and communication technology industry.
These include relatively low labor costs for a talented, skilled and adaptable workforce, high level of foreign language skills (especially English and German), favorable business environment, rising labor productivity and high-quality educational institutions in the ICT industry.
The world-renowned Slovak cybersecurity company ESET is proof of the qualified workforce and the strong ICT industry in Slovakia.
SARIO constantly monitors the development in the selected industries and based on investor´s requirements can prepare tailor-made sector-specific analyses.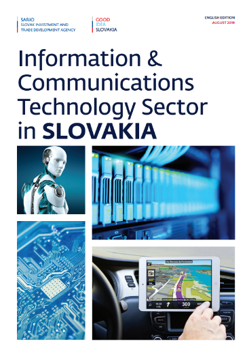 SARIO Information & Communication Technology Industry
[1]
(09/2021)